Staff
---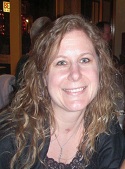 Lisa Prather
Executive Director
Lisa became the Executive Director of Nightlight's Kentucky office in October of 2011. She is a graduate of the University of Oklahoma, with a Bachelor's Degree in Social Work and a graduate of the University of Kansas, with a Master's Degree in Social Work. Lisa has worked in the field of adoption for over 5 years and previously worked in both private foster care and child protective services. Lisa is a licensed social worker in the State of Oklahoma. Lisa herself was adopted by her step-father and has had a heart for adoption since her childhood. She feels honored to play a role in bringing orphans together with loving families.
Lisa has a large family including 4 wonderful nephews. She enjoys travel, running, and spending time with friends and family.
He replied, "Because you have so little faith. Truly I tell you, if you have faith as small as a mustard seed, you can say to this mountain, 'Move from here to there,' and it will move. Nothing will be impossible for you."
---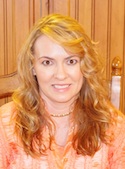 Candice Charles
Social Services Manager
Domestic Program Coordinator
Candice joined Nightlight in October of 2011. She is a graduate of the University of Kentucky, with a BA in Psychology and a Master's Degree in Social Work. Candice is also a Certified Social Worker in the State of Kentucky. In the past, Candice has worked professionally with children in mental health and educational settings. She believes children are one of God's greatest gifts, and feels it a privilege to work in the field of adoption.
Candice lives near Lexington with her husband and son. She enjoys nature, reading, and spending time with family.
Proverbs 3:5, "Trust in the LORD with all thine heart; and lean not unto thine own understanding."
---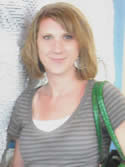 Beth Button
Home Study Provider
Beth Button joined Nightlight in July of 2004 as a home study provider.  She earned her bachelor's degree in Family Science from Brigham Young University and has worked with families and children for several years. She has always had a heart for adoption and has found working in this field to be very rewarding.  She has a sister who is adopted and her family has been touched by adoption in many other ways as well.  She and her husband live in Shelbyville, Kentucky and have 3 children.
---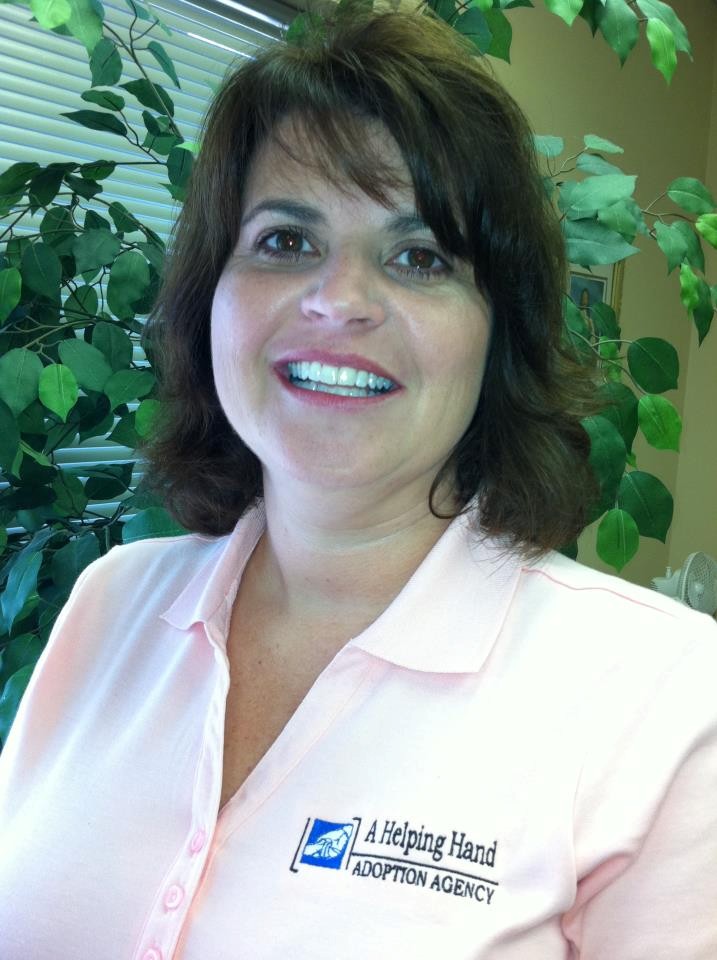 Dana Woods
China Program Coordinator/Advocate
Dana joined Nightlight in May 2007, as a Family Advocate for the China program. Dana attended Eastern Kentucky University where she received an Associate of Arts degree in Paralegal Studies and a Bachelor of Science degree in Child and Family Studies. Dana is an adoptive mom, having adopted her youngest child, a son, from Guatemala. She and her three children live in the same small rural community where she grew up near lots of family and friends. In her spare time, Dana enjoys reading, music and movies and likes to spend time with her family and friends. Philippians 4:6-9
---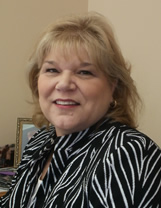 Rita Cleary
Post Adoption Coordinator/ Social Services Assistant
Rita has been with Nightlight since January 2005.  She worked as the receptionist and did Dossier Prep at Nightlight before taking the position of Post Adoption Coordinator. Her favorite part of her current position is seeing the pictures of the children with their new forever families.
In the past she worked as a medical insurance clerk and volunteered at a crisis pregnancy center.
Rita and her husband live in Lexington and have two grown sons. In her spare time she loves to spend time with her grandson and three granddaughters.
"Now may the God of peace who brought up our Lord Jesus from the dead, that great Shepherd of the sheep, through the blood of the everlasting covenant, make you complete in every good work to do His will, working in you what is well pleasing in His sight, through Jesus Christ, to whom be glory forever and ever. Amen. " Hebrews 13:20-21.
---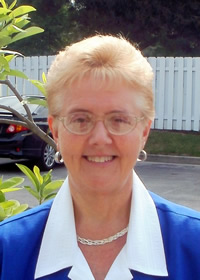 Vickie Birkheimer
Financial Assistant
Vickie spent 21 years as a Master Cosmetologist in Brazil, IN where she also studied music at Indiana State University. She moved to Grayson, KY in 1990 to work at Kentucky Christian College as a telecommunications office manager, and later, as administrative assistant to the Bible and Ministries Department.
In February 2000, Vickie moved to Lexington, KY to work at Southland Christian Church as ministry assistant to single adults. There she met Kent Birkheimer who soon became her best friend. One year later, Kent and Vickie were married (December 15, 2001). On June 3, 2002 Vickie accepted the position of administrative assistant with A Helping Hand and loves serving God by helping place homeless children in homes where they will be loved and nurtured. She has served as our Financial Assistant for the last 4 years.
Her favorite Scriptures are Psalm 34 and Ephesians 3:20-21, "Now unto Him who is able to do exceedingly, abundantly above all we can ask or dream…" Dare to dream; He is faithful!
---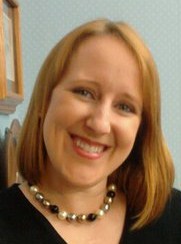 Alicia Olsen
Home Study Coordinator/Inquiry Specialist
Alicia joined the Nightlight team in January 2012. She received her Master's degree in Social Work from the University of Kentucky and is a certified social worker with the state of Kentucky. She has prior experience with child, adolescent, and family therapy, as well as providing social services to low income families through several community agencies. Alicia enjoys working with families and helping children find their forever home.
Alicia lives with her husband and dog in Lexington, Kentucky. She enjoys nature, running, reading, and going to the dog park.
"You will go out in joy and be led forth in peace; the mountains and hills will burst into song before you, and all the trees of the field will clap their hands." Isaiah 55:12.
---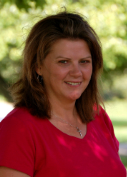 Lisa Whitaker
Pregnancy Counselor
Lisa Whitaker has a Bachelor of Social Work degree from Morehead State University and previously worked as a home study provider for Nightlight. Lisa also has experience working with children through her work with the Department of Social Services. She is a married mother of two and has served as a Board Member at New Beginnings Pregnancy Center.
---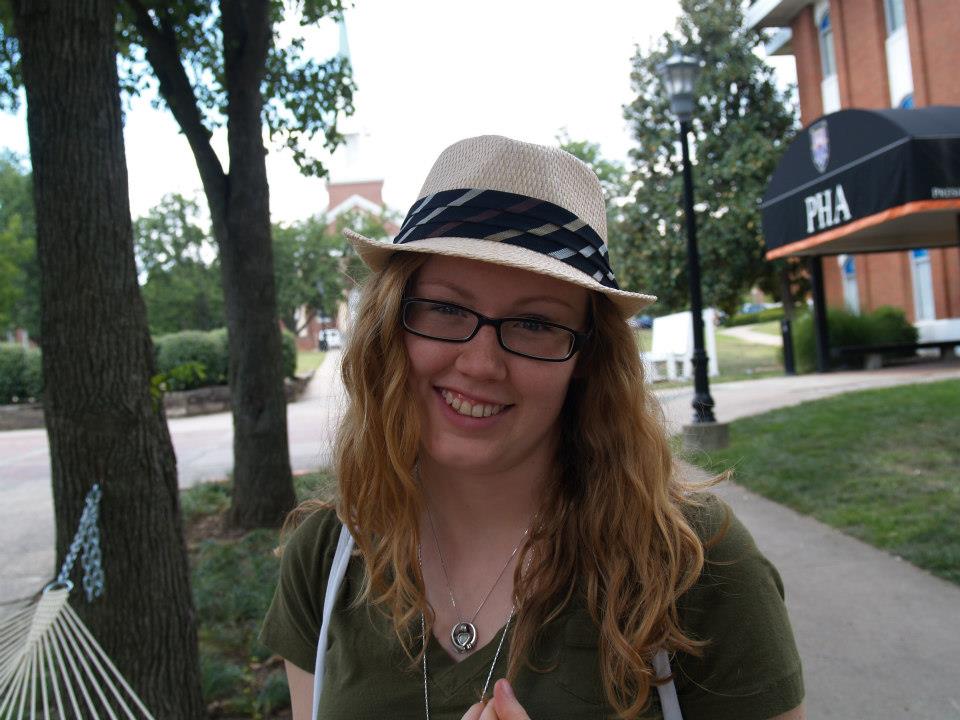 Hannah Walker
International Programs Administrative Assistant
Hannah began working with Nightlight in July of 2013. She is a graduate of Georgetown College and holds a Bachelor's of Art in psychology. Having traveled to Guatemala and studied abroad in Spain, she is fluent in Spanish and has a passion for international adoption. She hopes to have more opportunities to travel and plans to pursue a Master's degree. She and her husband currently reside near Lexington but hope to one day live abroad as missionaries.
"You will seek me and find me when you seek me with all your heart. I will be found by you," declares the Lord. -Jeremiah 29:13-14a
International Partners
---

China Team
Alison Yu is our China Guide.
At Nightlight, we are one of a handful of agencies that has a team of people exclusively working with our clients. Many agencies work with a guide that works for a number of agencies. Because of our special relationship with our China workers we will are able to give your case a priority in China. Our China team provides translation services and is in constant contact with the CCWAA. They also arrange all of the in-country travel and many times will travel with our families as they adopt.
---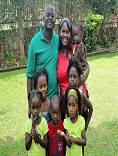 Ken & Cathy
Uganda Partner – Tender Hearts Baby's Home Director
Our Journey,
My name is Kenneth Nganda and I am 31 years old. Cathy my wife and I have been married for 8years and we are blessed with two beautiful daughters, Krystal (5) and Karen (3).
My father and mother both passed away in 2000 when I was at university and I was left with two siblings to take care of. I struggled to raise funds for us to survive and also finish school. Many times I would break down and weep because of the rejection from able relatives who could have supported us. My anguish and loneliness was used of God to grow a desire in me to help the orphaned and vulnerable children, and this is what I have done for the last 9 years.
I worked with compassion international for 2 years then moved on to SOS Children's Villages for 5years before God led us to start a new organization. I shared with my wife that God has laid it upon my heart to start a babies home but she was not at all interested and so we hit a road block. I went before God and cried for him to show her the importance in doing this and to ignite a fire in her heart to further this cause. God is amazing, he answered and she even suggested that we start by adopting a baby ourselves so we could experience this first hand.
Today, we have adopted a son Joshua (2), and are fostering 3 other wonderful children; Charity (5), David (5) and Jemmimah (3). We also work closely with a widow and help her care for her 4 children. We keep experiencing the joy and sometimes the pain as we raise these children in the fear and knowledge of our Lord. It is a very challenging experience but we have seen the transformation on a day to day basis as we see the smiles on their faces and this gives us hope to continue doing what we are doing. Some day when we have a big project to run, we will know how to encourage the people we'll work with.
We registered an organization called Heart of a Child Uganda and God blessed us with a beautiful 13 acre piece of property. We are believing God for friends and partners who will come alongside us and together we can bring hope to Africa's future leaders. The journey is long and often times scary but we do not labor in vain for God is with us.
Kenneth & Catherine Nganda
Kampala, Uganda – East Africa
---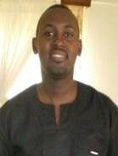 Raymond Katugugu
Uganda Guide
Raymond has been working with Nightlight and now Nightlight since the Uganda program began in 2010. He is a man of many talents and understands the needs of families when traveling to a foreign country for several weeks. He enjoys spending time with the American families. Raymond is married to his beautiful wife Cathy and has 2 young sons. Raymond is a strong Christian and is a descendant of a famous Ugandan evangelist.
---