CLICK HERE TO VIEW WAITING FAMILIES
Pregnancy Counselor Available 24/7
Text or Call Us At: 859-533-9506
I'm pregnant, what are my choices?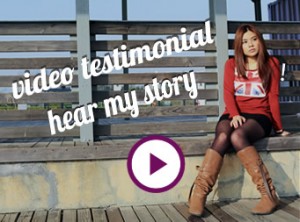 You have choices. A Helping Hand Adoption Agency's (an affiliate of Nightlight Christian Adoptions) Pregnancy Counselor, Jen is available to help you gather information regarding your options, so you can make an informed decision that you'll be able to live with. Talking with our counselor doesn't obligate you in any way to make an adoption plan for your baby, but it will help you plan for the future no matter what you decide. If abortion is not an option, but you feel like you can't keep your baby, we are here to help. We have pregnancy counselors in Louisville and Lexington and who are happy to meet you anywhere in Kentucky. If you live in Indiana, Ohio, Tennessee, or West Virginia we will make arrangements to meet with you and discuss your options.
If you decide to parent your child, rather than make an adoption plan for your baby, our Pregnancy Counselor can assist you in connecting with local resources to aid you with pregnancy and parenting. Our Pregnancy Counselor will provide you with information regarding your options so you can make an informed decision, work with you throughout your pregnancy, counsel you regarding the adoption process (if you choose to make an adoption plan for your baby), and act as a strong advocate and support person for you.
Adoption is not "giving up my baby". It is about loving your baby so much that you want to give them the world, being mature enough to admit you are not ready to be a parent at this time, and responsible enough to choose the right family that will care for your child and provide them with the best future possible. Adoption gives you the opportunity to create a life for you and your child that both of you can live with. Adoption has changed over the years. The majority of today's adoptions are referred to as 'open' adoptions, where women can select and meet a family before making the decision about who will nurture their child. You may decide the type of ongoing contact you want to have with the adoptive family, whether it is through pictures, letters, emails, or visitations. You will be given an opportunity to get to know about your child over the years and over time your child will know about you and will always know how much you cared — because you cared enough to choose a loving family to nurture, care and provide for them.
Where can you turn for help?
Adoption in Kentucky and the surrounding states doesn't cost birth parents anything and our time together, even if you decide to parent, is free to you. If you'd like to learn more about the loving option of adoption, with no obligations, call or text us at (859) 533-9506. We are available to assist you and answer your questions 24 hours a day, seven days a week.
We have a list of answers to frequently asked questions by women trying to make the best plan for themselves and their baby. We also have profiles of couples who have already completed a home study and are ready and waiting to provide a loving home to a child. To learn about some of our families who have been approved to adopt, please go to our waiting family profiles.
Need to talk?
Call or Text Us at 859-533-9506 or Toll-Free 800-525-0871